Now we all know that shifting and moving from one place to another is no simple task. Packing an entire household's worth of stuff, arranging trucks and proper transportation, getting it all out of the truck and into your new home, and unpacking it all, even the thought of the whole experience, is tiring. And if this is your first time arranging for a move, then we're sure that you're spending plenty of time browsing through Google for advice.
And here is the best possible advice for you. Look into hiring good and professional removalists. They're experts in moving your stuff around, but there are also plenty of horror stories about them lurking around in the depths of Reddit. But fret not; we have a list of the five best professional removalists in Brisbane to make your move a happy one. We also have a list of the best house cleaners to help you get started with the cleaning immediately. After all, a good plan always works out.
1. New Way In Removals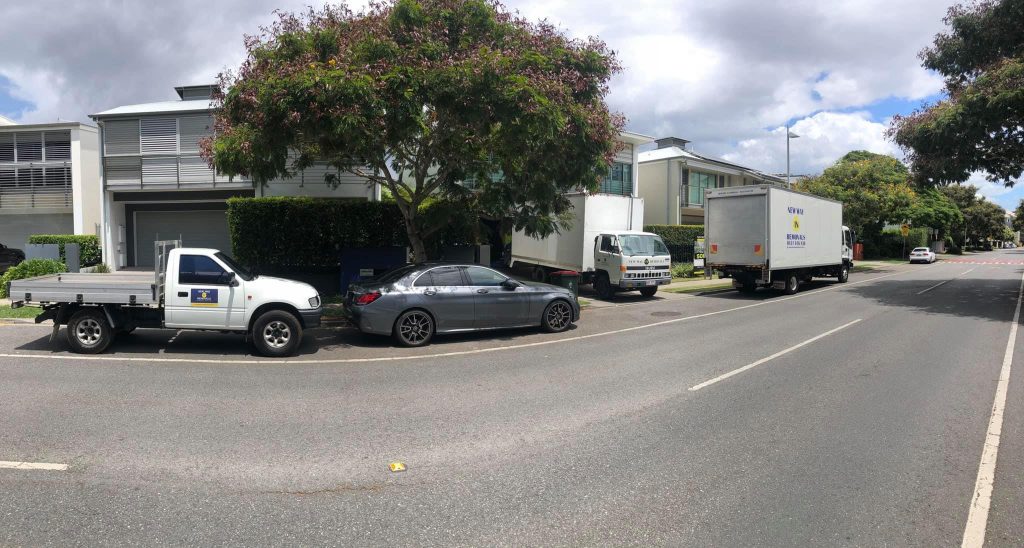 Address

12 Clements Dr, Brisbane QLD 4300

Hours

Mon to Sun: 24/7

Phone

Website
Highlights
Cheapest moving rates
Prior visits to make the perfect moving plan
Best for house relocation
Services on Offer
House removals
Office removals
Inter-state moves
Packing services
Are you thinking about getting a professional mover but afraid that they might end up costing you too much? New Way In Removals understands the sentiment perfectly and offers the cheapest rates for removalist services in Brisbane. And they come highly recommended by their happy and satisfied customers, so you know that they're that good. Providing professional removalist and relocation services they specialize in house relocations.
They have a van for the smaller projects and a well-serviced truck for the more significant ones. To make sure that the move goes smoothly, they make a prior visit to your place so that they can tailor the perfect plan for you. It also helps them provide an accurate estimate for their services. Their professional movers will take care of all the packing, even the delicate ones.
Besides all of these, they also do office and business relocation projects, and they usually prefer if agreements are made beforehand. But if you have a last-minute emergency, then they can accommodate you on an emergency basis. Their staff is praised for being one of the friendliest in the business, and their customers rarely have any complaints to make.
2. Eastern State Removalists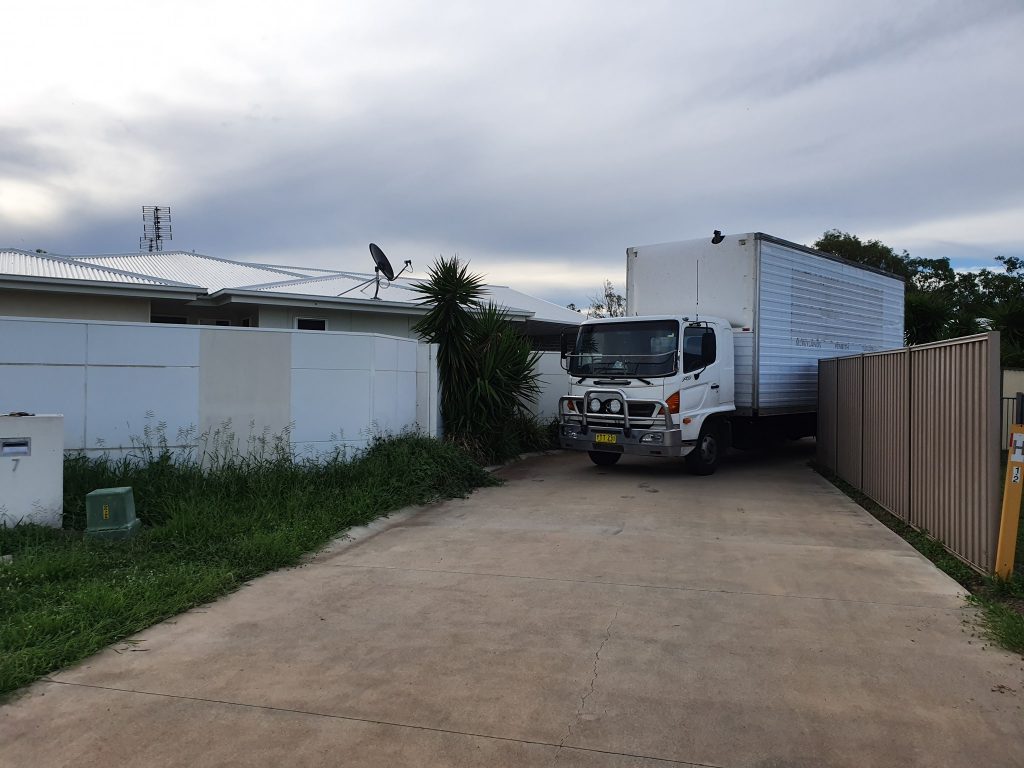 Address

North Lakes, QLD 4509

Hours

Mon to Fri: 09:30am to 05:00pm

Phone

Website
Highlights
Flat per hour rate with 3-hour minimum charge
No call-out or hidden fees
Delicate packaging for fragile items
Services on Offer
Local removals
Interstate removals
Assembly and packaging
A family-owned business, Eastern State Removalists have been providing quality services since 2010. It's safe to say that when it comes to moving furniture, they're the undisputed champions. From assembly to packing and unpacking, they do it all with no room for errors. So if you have plenty of furniture that needs moving, you know exactly who to call. They're also great at long-distance and interstate removals, thanks to their depots.
Their rates are on the cheaper side for all the professional services that they offer, and they have a low three-hour minimum charge. They claim to have no call-out fees, fuel surcharges, or surprises on their website, which is great because nobody likes seeing a bill with extra charges. Many of their customers have left plenty of positive reviews on their site, which is a testament to how good they are.
They use high-quality packing supplies and are fully equipped with local and interstate furniture removals trucks.
3. First Move Transports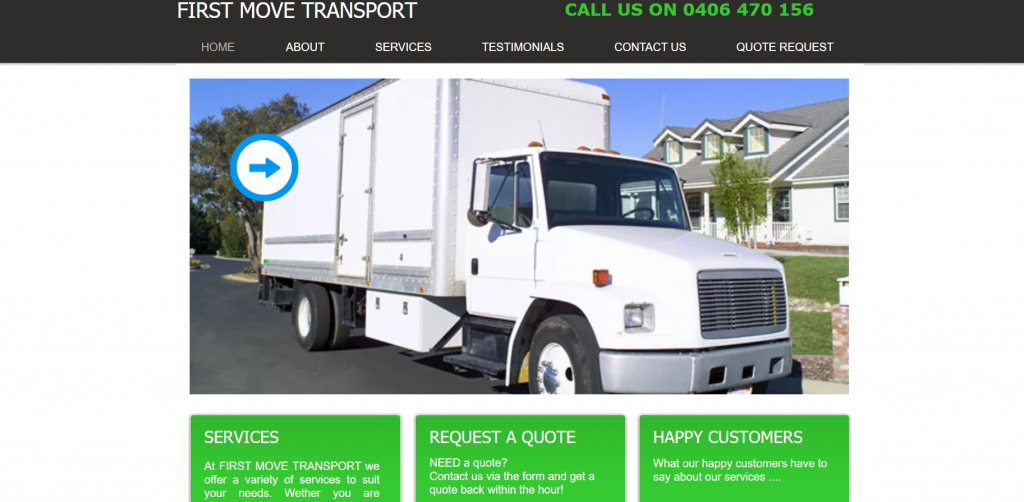 Address

Caboolture, QLD 4507

Hours

N/A

Phone

Website
Highlights
Years of experience
Competitive hourly rates
Fast service
Services on Offer
House shifting
Room shifting
Office shifting
With one of the highest ratings, First Move Transports is here to make your job a lot easier by offering you various services. So it doesn't matter whether you're planning on moving your entire house or just some of your rooms; they can handle it all. With years of experience under their belt, their main attraction is just how fast they handle your move. In fact, it seems almost inhumane at times!
They have a dedicated team of professionals and a sizeable fleet of vehicles of different sizes to suit your specific needs and requirements. From small apartments to bigger homes, no project is too big for them. If you want a quote, then you can either give them a call for an instant quote or mail them for one within the hour. Don't worry; their rates are among some of the most competitive ones out there, and no hidden fees.
4. Strong Movers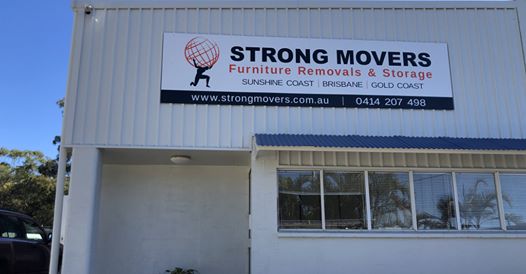 Address

1/32 Ferrier Rd, Narangba, 4504

Hours

Mon to Sun: 06:00am to 10:00pm

Phone

Website
Highlights
Various packages to help you decide
Services provided in a variety of locations
10 free boxes offered
Services on Offer
House moving
Storage
Cleaning
True to their name, Strong Movers have a strong reputation in the moving business. They provide their services in Brisbane, the Sunshine Coast, the Gold Coast, and the areas around. So if you're looking for a convenient service around these areas, then Strong Movers is an excellent choice to opt for.
They offer three plans for house removal services which is pretty great if you require only some services. The Basic Plan will give you a team of two experienced movers and a fully-equipped truck. Their packaging system ensures that everything is done to perfection. If you're in a hurry, then you should check out their BasicPlus+ plan, which lets you hire as many movers as you may need!
And if you to experience the ultimate move, then there's the Premium Plan. They send a team of movers to your place, and they take care of everything from pre-packing to unpacking. All that you need to do is decide you want to place your furniture. They also give you ten free moving boxes and provide cleaning services. Their team of highly professional and friendly staff doesn't cut any corners.
5. Premier Removals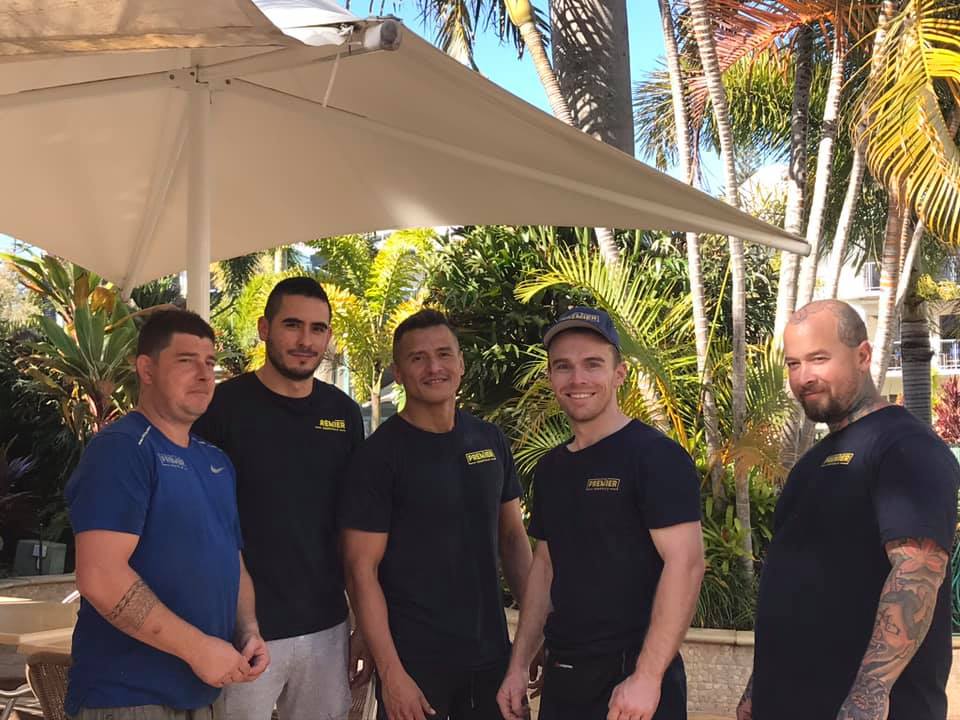 Address

Level 1, 16 McDougall Street 4064 Milton, QLD

Hours

Mon to Sun: 05:00am to 10:00pm

Phone

Website
Highlights
Transparent and fair pricing
Help with every step of the move
Competitive rates
Services on Offer
Furniture removals
Storage
Pre-packing and post-packing
Office relocations
Wine cellar shifts
One of the highest-rated removalist service providers for Brisbane on Google, Premier removals are known for the care they take when handling your stuff. They are particularly praised for their transparent services and fair prices. One can rest assured about the safety of their more delicate and fragile belongings if these folks are the ones involved in the moving.
You can be assured that you will be given an accurate hourly quote or a guaranteed fixed-price quote. Premier Removals will be helping you with every aspect of the moving, from choosing the right packing supplies to the right truck. They stay with you throughout the process to make sure that you get only the best. You can even get your stuff to the destination in record time, and the fact that they do it without breaking your wallet is simply marvelous.
Final Thoughts
That wraps up this list of the five best removalists in Brisbane, and this perhaps reduced a lot of your moving-related stress. It can get really testy sometimes, but with the right help, everything can go smoothly. And if you choose to contact any one of the names mentioned above for your next significant relocation, then you can relax and enjoy the experience.