As a pet parent, you want this valued member of the family to look sleek and beautiful. Not to mention, the health and comfort of your pet are of utmost importance. That is why you want to identify a grooming service that is professional and reliable. Experience is important because that means that they have the knowledge and skill to put your furry friend at ease.
Undoubtedly, the sanitation of the facility and equipment in use should be of the highest standards. Daycare facilities are useful, and you may also prefer that grooming takes place in the comfort of your home. We understand your concerns; hence we've done the legwork and composed a list of Melbourne's 5 best pet grooming services [2021 review].
1. Fur the Luv of Dogz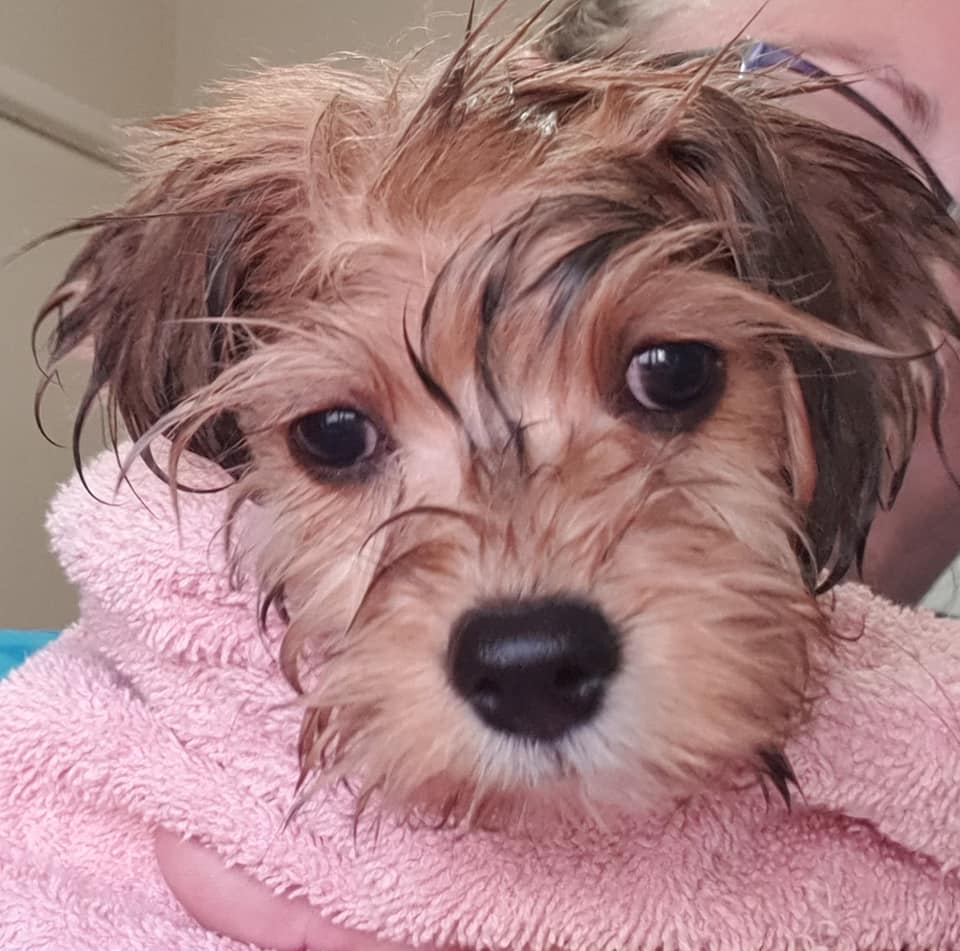 Best for

Home-based grooming for small, medium sized dogs

Address

Mornington Peninsula, Vic Australia

Hours

By appointment

Phone

Website
Fur the Luv of Dogz aims to provide specialized service for dogs who find trips to the grooming salon stressful. It is also ideal for dogs who don't particularly like other dogs. Megan, the founder, has a lifelong love of dogs and is well-versed in the techniques needed to make grooming a stress-free experience for your dog. Best of all, you can stay by your pooch throughout the grooming session.
HIGHLIGHTS
The grooming service provider comes equipped with top-quality products and pristine equipment
Your security is guaranteed as she has a police check
You can rest assured that there will be no mess to clean up afterwards. The groomer cleans as she goes along and gives the room a final clean before she leaves.
SERVICES
A full groom experience that includes: Bath, Stylized clip including the sanitary area, Hand scissoring of the face, feet, legs, and Nail trim
Clip and Go: This is an all-over one-length clip with bath, fluff dry, and nail trim
The In-betweener: This comprises a tidy-up service for regular clients and it involves a brush, bath, and trim.
PRICES
Full Groom Experience: Small dog $35+, medium dog $45+, large dog $110+
Clip & Go: Small dog $70+
The In-betweener: Small dog $60+, medium dog $70+, large dog $90+

Matting – $10 per 15 minute intervals

Anal glands – $15
2. Murphy's Paw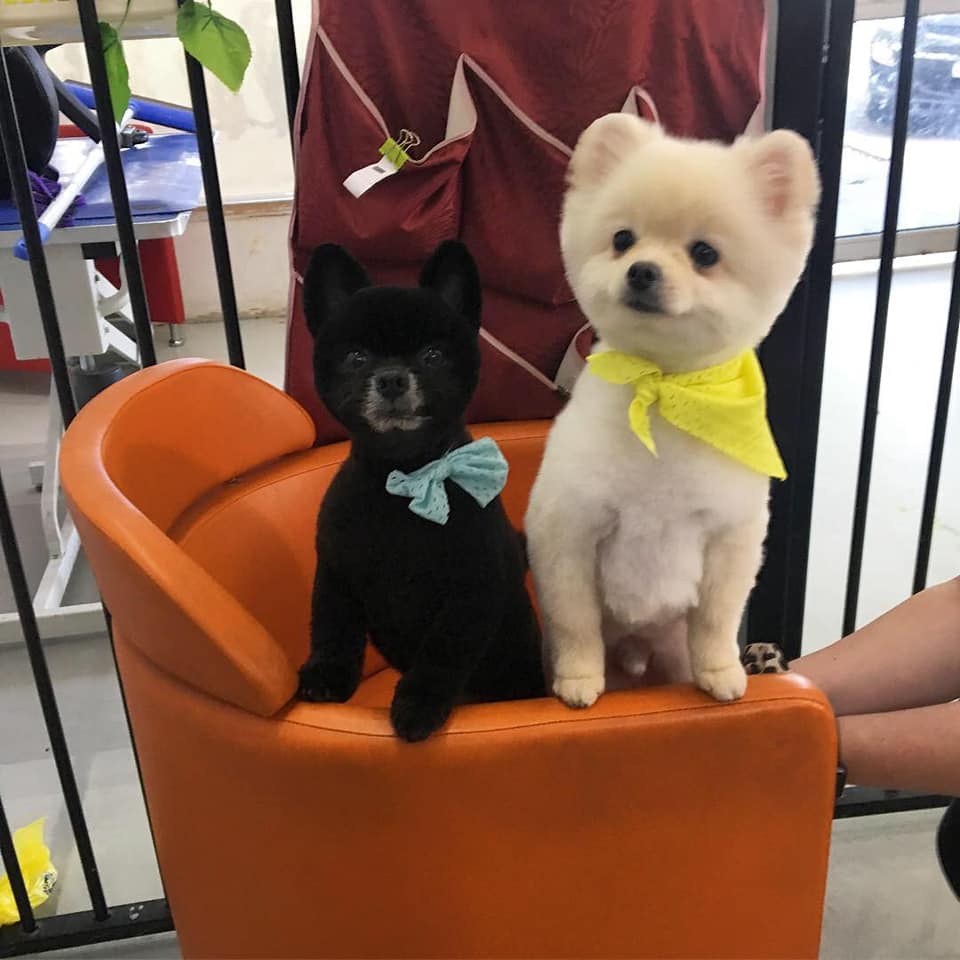 Best for

Full service beauty and grooming

Address

399/401 Bay St, Port Melbourne VIC 3207, Australia

Hours

Mon/Sat – 08:30-15:00
Tue-Fri – 08:30-17:30


Phone

Website
A visit to Murphy's Paw goes beyond simple dog washing. It is a memorable experience that involves professional grooming under the hands of caring experts. The grooming salon team loves dogs and is experienced in working with dogs of all sizes and temperaments. They have all undergone stringent in-house training. Caitlin, who is originally from New Zealand, has been with the salon for many years. Jeanne is American trained and loves herding breeds. Alicia is a dog lover who trained in Taiwan.
HIGHLIGHTS
Groomers use hand-scissoring techniques and work with your pooch's features and body shape to obtain the best look.
The salon is conveniently located in Port Melbourne, close to the CBD with the Docklands a mere 10-minute drive away.
On offer is a wide range of stylish options.
There is a puppy introductory program for pets that are new to the experience.
Murphy's Paw uses Hydro baths with a special spray head that provides a therapeutic water massage.
SERVICES
Professional grooming
Bath, dry, brush-out
Full groom which includes bathing and a breed-specific clip
Specialist styling groom for a one-off special style
Nail trimming
Massage
Ear cleaning
Flea rinses
3. Groomzy Cat Grooming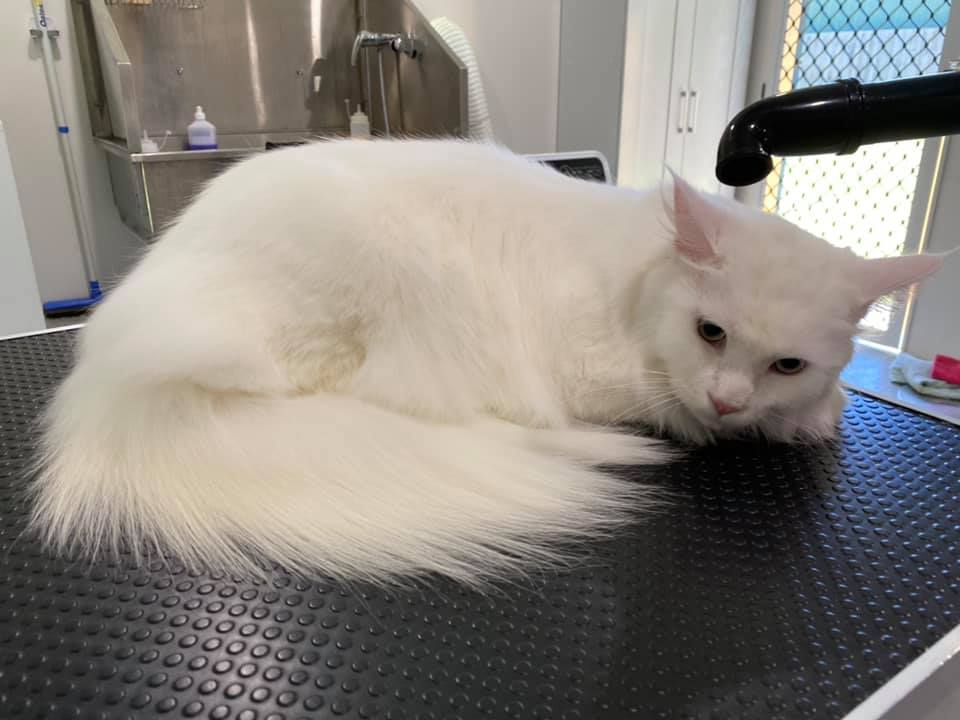 Best for

Cat grooming

Address

59 Sargood St, Altona VIC 3018, Australia

Hours

Mon-Fri 09:00-19:00
Sat: 09:00-18:00
Sun: 11:30-15:00


Phone

Website
Groomzy Cat Grooming is located in Altona which is 20 minutes west of Melbourne. The salon, which is exclusively for cats, is a member of the National Cat Groomers Institute. At Groomzy, no sedatives are used during the grooming process. What is of prime importance is the welfare and comfort of the cats. Hence, the salon recommends the use of a product known as Gabapentin to keep agitated cats calm. It is the safer alternative to sedatives. In addition, pet parents are welcome to stay and watch the session.
HIGHLIGHTS
Groomzy operates on an appointments basis only
Tools and Equipment are sanitized between cats to prevent infection
The salon can advise you on an appropriate grooming maintenance schedule for your cat
Hypoallergenic baths are available for sensitive cats
SERVICES
Nail trim
Ear and eye clean
Mat & Pelt removal (shaving)
Full coat grooming- included thorough brushing, bath, and blow-dry
Brush out – includes deshedding
PRICES
Lion clip without bath and blowdry: $80
Lion clip with bath and blowdry: $110
Asian lion clip without bath and blowdry: $65
Asian lion clip with bath and blowdry: $75-$85
Sanitary clip: $10
Paw trim: $10
Full coat shave: $200-$300
Full coat grooming: $60-$80
Brush out: $15-$40
* Prices include nail trim, ear and eye clean if you go for a full coat grooming or clipping
4. The Dapper Dog Grooming & Spa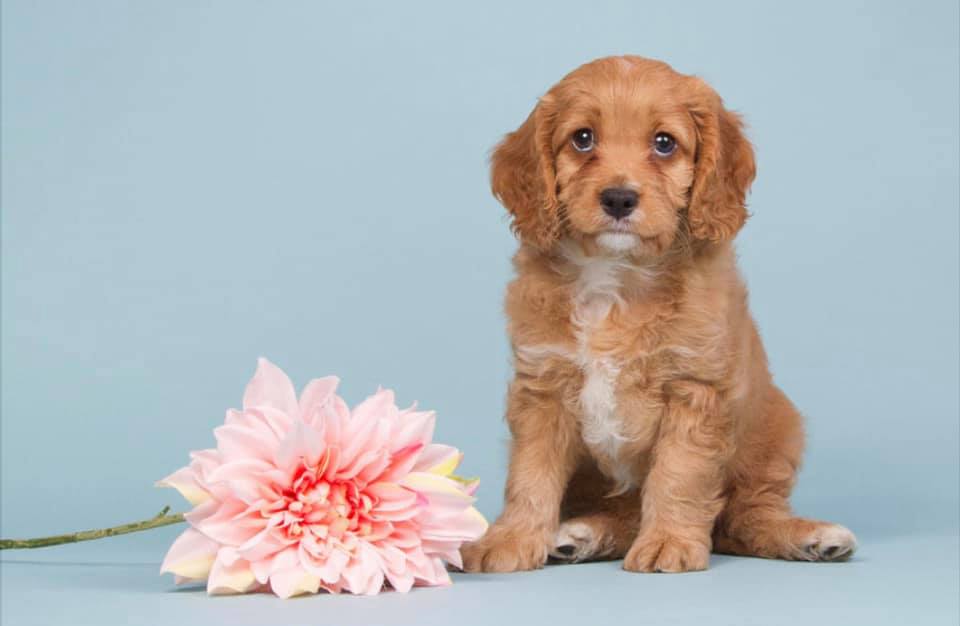 Best for

Grooming in a homely environment

Address

10 Courtney Square, Wantirna VIC 3152, Australia

Hours

Mon, Wed, Thu – 09:00-15:00
Fri - 08:00-15:00


Phone

Website
The Dapper Dog Grooming & Spa operates from peaceful, homely surroundings. Dogs have access to the garden, as there are no cages there. Your pooch will enjoy personalized service from the qualified groomer assigned to him. Kath Marshall, who owns the salon, is an internationally qualified professional dog groomer. Her able assistant is Cait Warmerdam, a professional dog stylist with over 5 years of experience.
HIGHLIGHTS
The grooming team goes the extra mile to calm anxious dogs so that they can enjoy the grooming experience
The products used are gentle to the skin as they are 100% plant-derived
The salon is open on Saturdays, which is convenient if you are at work on weekdays
SERVICES
Puppy groom for new puppies
Short coat wash and blow-dry
Long coat wash, dry, and comb out
Long coat full groom – includes a full body clip
Pedigree breed clip
Deshedding treatments
Spa treatments
PRICES
Introductory puppy groom: $60-$80
Short coat wash and dry: $60-$85
Long coat wash, dry, brush out: $72-$130
Long coat full groom: $84-$130
Pedigree breed clip: $96-$160
Dematting: $15 per 15 minute
Spa treatments: $10-$22
5. SpaBark Dog Grooming Salon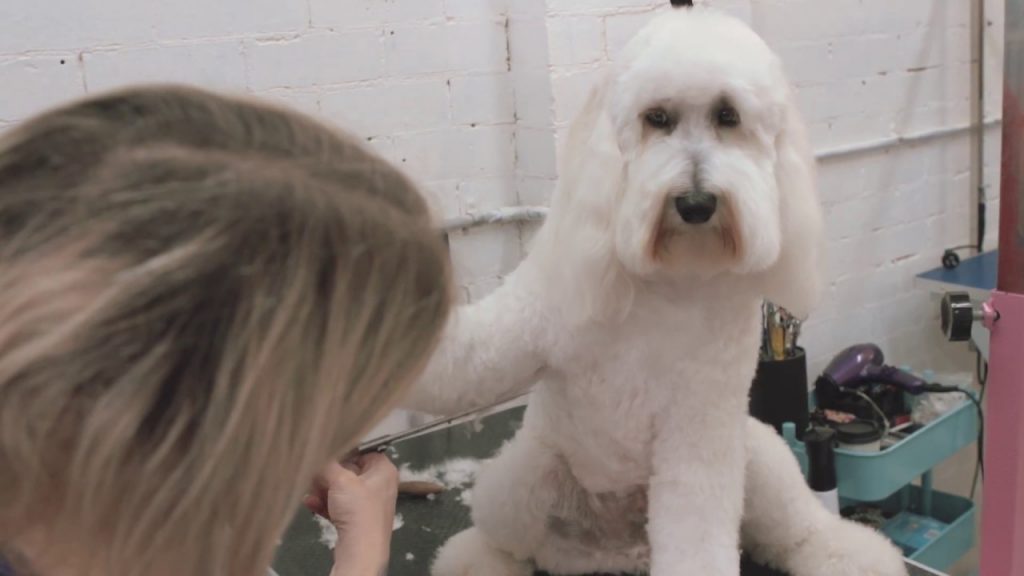 Best for

Grooming and daycare

Address

44 Hall St Moonee Ponds Vic 3039 Melbourne Australia

Hours

Mon-Fri 09:00-17:00

Phone

Website
Lynda King established SpaBark Dog Grooming in 2004. It is a boutique salon that offers friendly, personalized service. Moreover, Lynda and her grooming team delight in the feeling of accomplishment they experience when they hand over a well-groomed pooch back to the parents. The atmosphere at SpaBark is sociable and relaxing. In addition, the groomers are trained on all dog breeds, and they keep updated on the latest techniques.
HIGHLIGHTS
The salon is located close to the Moonee Ponds train station
Dog owners are treated like family, and they are taken through a pre-consultation session to make sure that the desired grooming result is achieved
Daycare is available from 8-6 pm from Monday to Friday
SERVICES
Full grooming – includes 2 body washes and a full-body trim
Hand stripping
Dog walking
Taxi canine service
Basic bath and tidy – includes nail trimming, ear cleaning, belly, and bottom trimming
Puppy package – includes a shampoo, conditioner, and gentle blow-dry
PRICES
Full grooming package: $75-$85

Basic bath and tidy:

$65-$85

Puppy package: $45

Hand stripping: $95-$200

Clip: $85-$150