If you have just welcomed a furry addition to the family, no doubt you're thrilled and looking forward to spending happy hours together.
Nothing compares to the joy of bonding with your pooch as you brush his coat. However, professional pet groomers also have certain advantages. For example, they are equipped with the right tools hence there is no risk of cuts. In addition, they know how to keep pets calm. Through experience, they have learned the correct temperature of water to use for baths, and what shampoo is best for skin allergies.
Most pet grooming services will accommodate your schedule. Moreover, some will even come home. We have narrowed down the options and are pleased to present you with information on the 5 best pet grooming services in Sydney.
1. Blue Wheelers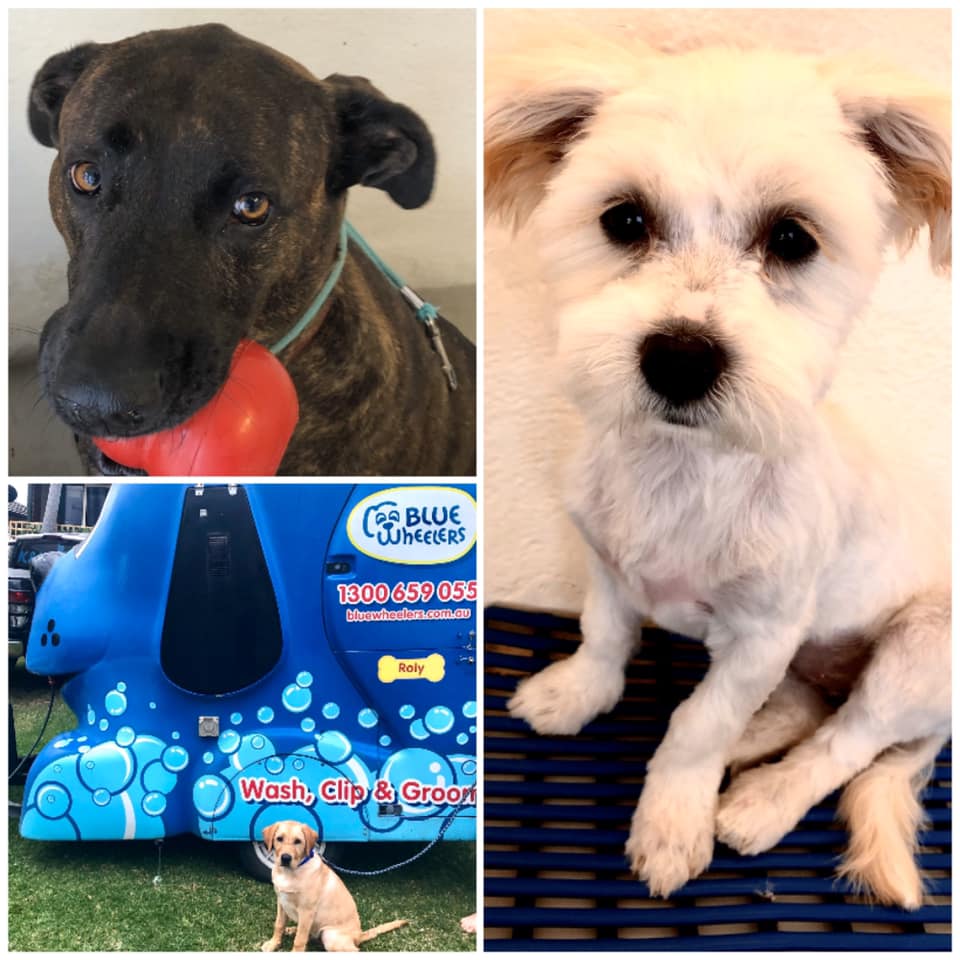 Best for

Mobile dog grooming

Address

Albion Park, (2527) Albion Park Rail, (2527)

Hours

Mon-Sat 09:00-17:00

Phone

Website
Blue Wheelers is Australia's leading mobile dog grooming franchise. Furthermore, it offers 15 locations in Sydney. All Blue Wheeler groomers hold the necessary certifications and are fully trained. Moreover, the advantage is they come to you. This means that you are spared the stress of getting your pup to the groomers. One franchisee is John Carvan, who has been dog grooming with Blue Wheelers since 2013. The areas he covers include Albion Park, Albion Park Rail, Calderwood, Tullimbar, and Mount Warrigal, and the surrounding areas. Insured and accredited, John holds a certificate IV in dog grooming. Importantly, he has glowing references from satisfied customers.
HIGHLIGHTS
Grooming takes place in the comfort of your home, where your dog feels safe and comfortable.
Blue Wheelers offer a personalized service to dogs of all shapes and sizes, both short and long-haired.
Hydro baths and mobile salons are thoroughly sanitized between appointments.
SERVICES
Pre-brushing
Towel and blow-dry
Canine cologne
Premium shampoos
Detangling
Hygiene clip
Nails trim
PRICES
Prices range from $35 for a full-service wash and $55 for a full-service wash and grooming.
The cost depends on the length of hair, breed, size, the condition of your pet, and other variables.
2. Puppuccino Pet Spa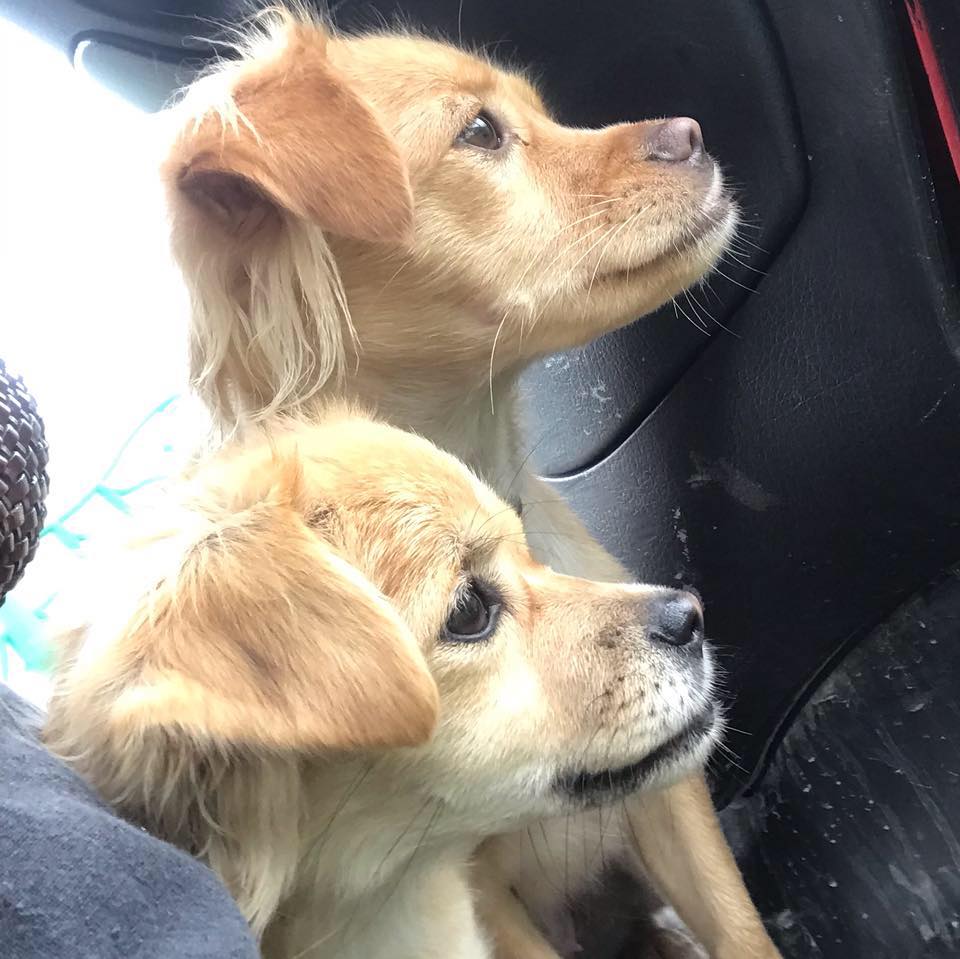 Best for

Pet spa services

Address

1/50-52 Spit Rd, Mosman, NSW 2088

Hours

Mon-Fri 09:00-17:00

Phone

Website
Within the leafy suburb of Mosman is the award-winning Puppuccino Pet Spa. The spa has modern premises equipped with the latest grooming equipment. Also, the facility offers a positive, refreshing environment. Here, your pet will be revitalized and indulged. Puppuccino was the 2016 finalist in the Australian Small Business Champion Awards 'Pet Services'. In addition, in 2017, the facility was a finalist in the North Shore Business Awards category of 'Outstanding Pet Care'. Moreover, the spa does not compromise in the quality of grooming and aromatherapy products used. Only premium organic, environmentally products are used.
HIGHLIGHTS
Before the sessions begin, your grooming stylist will carry out an assessment of the condition of your pet's coat, skin, nail, temperament, and sanitary area.
The grooming salon has a glass door; therefore you can keep an eye on your pooch at all times.
Grooming takes place on newly designed, comfortable, safe, hydraulic tables.
The salon has a second facility located at Forestville.
SERVICES
Bath and dry
Bath and tidy
Full grooming
Specialized style clip
Teeth cleaning
Aromatherapy bath
Ear clean and trim
Medicated flea rinse
PRICES
| | | |
| --- | --- | --- |
| Service | Dogs | Cats |
| Bath & Dry | From $45 | From $128 |
| Bath & Tidy | From $65 | |
| Full Grooming | From $85 | From$128 |
| Specialized style clip | From $90 | |
3. Spoilt Rotten Dogs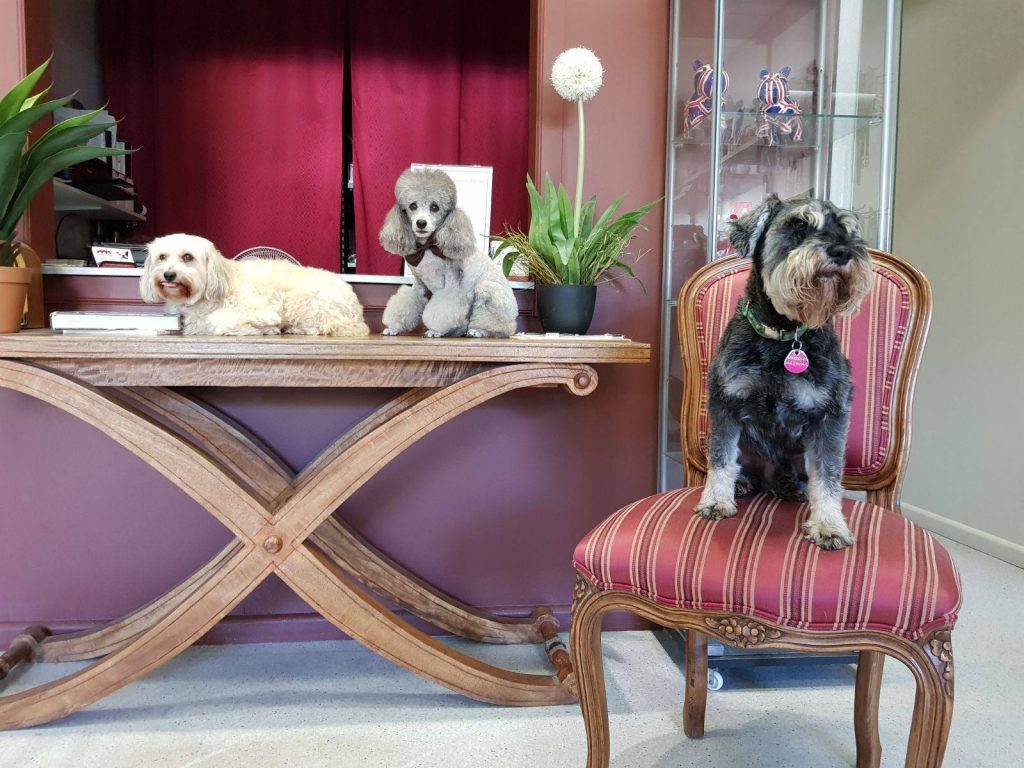 Best for

Dog Grooming

Address

358 Norton Street, Lilyfield, NSW, 2040

Hours

Mon-Fri 07:30-18:30
Sat 08:00-16:00


Phone

Website
The Spoilt Rotten Dogs facility as the name implies, is a facility manned by a caring team. The well-trained professionals at the salon own dogs and love them dearly. Hence, they go out on a limb to spoil them. Also, they view dogs as a part of their family having nurtured them from childhood. Moreover, the team members endeavor to get acquainted with their unique personalities. They make it a point to discover their likes, dislikes, and their special needs. Spoilt Rotten Dogs is located at Lilyfield and can be reached through the Sydney City West Link.
HIGHLIGHTS
Dogs left under the care of Spoilt Rotten Dogs staff enjoy lots of cuddles. They are made to feel at home.
All team members are experienced and professionally trained.
Parking is conveniently available on Norton Street and also at the back of the building.
SERVICES
Dog wash & blow-dry
Basic tidy
Body Clip
Full styling
Full body massage
| | |
| --- | --- |
| Service | Cost |
| Dog wash and blow-dry | $35-$50 |
| Basic tidy | $55-$65 |
| Body clip | $80-$90 |
| Full styling | $95-$105 |
| Full body massage | $30 |
| Dematting | $35 per hour |
The above rates are for small and medium-sized dogs.
4. The Chatswood Cat Palace Grooming and Cat Care Centre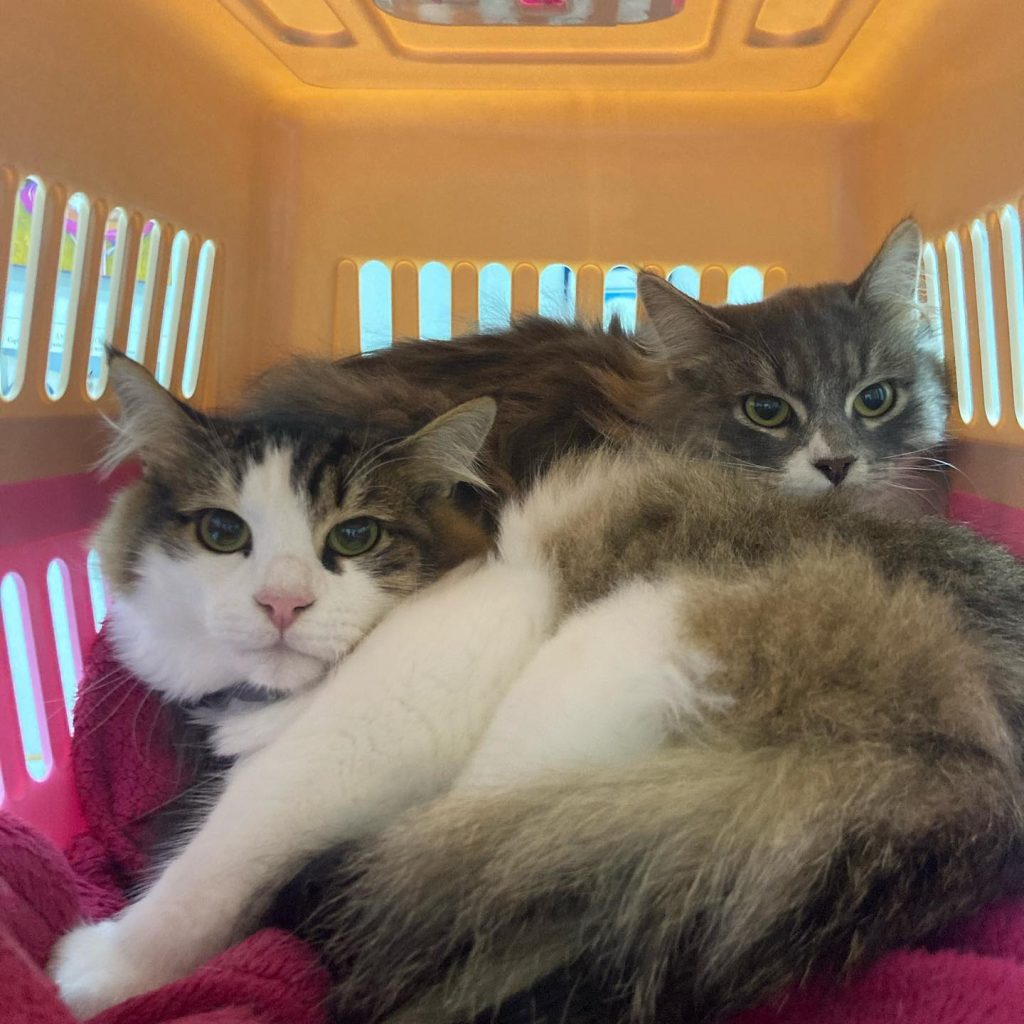 Best for

Cat grooming

Address

Unit 18 30-32 Barcoo Street Roseville NSW

Hours

Mon, Fri 10:00-19:00
Sat 09:00-16:00
Sun 12:00-16:00

Phone

Website
The team at the Cat Palace love, respect, and most importantly are knowledgeable about cats. The facility was founded in 1994 and was formerly known as East Chatswood Cat Clinic. It later became Chatswood Cat Central and Dr. Kim Kendall Cat Vet. It is an exclusively cat-only environment headed by Dr. Kim Kendall, a well-known cat vet who oversees all the grooming services. The Cat Palace understands what makes cats tick, and offers services in a way that puts them at ease.
HIGHLIGHTS
The salon is manned by a friendly and engaging team that puts both the cats and their human parents at ease.
Most of the time clips can be done without sedation
The Anivac Pure Oxygen wash is used to pull out the dirt from the coat right down to the skin
SERVICES
Standard wash and blow-dry
Anivas Oxywash
Nail clipping
Coat clip
Flea special
Feline fine grooming
PRICES
| | |
| --- | --- |
| Service | Cost |
| Short hair wash and blow-dry | $80 |
| Long hair wash and blow-dry | $100 (for cats over 6Kg) |
| Anivac Oxywash | $27.50 (additional cost) |
| Nail clipping only | $39 |
| Flea special – long hair | $125 |
| Flea special – short hair | $ 99 |
| Sedation | $65-$105 |
5. The Fur Salon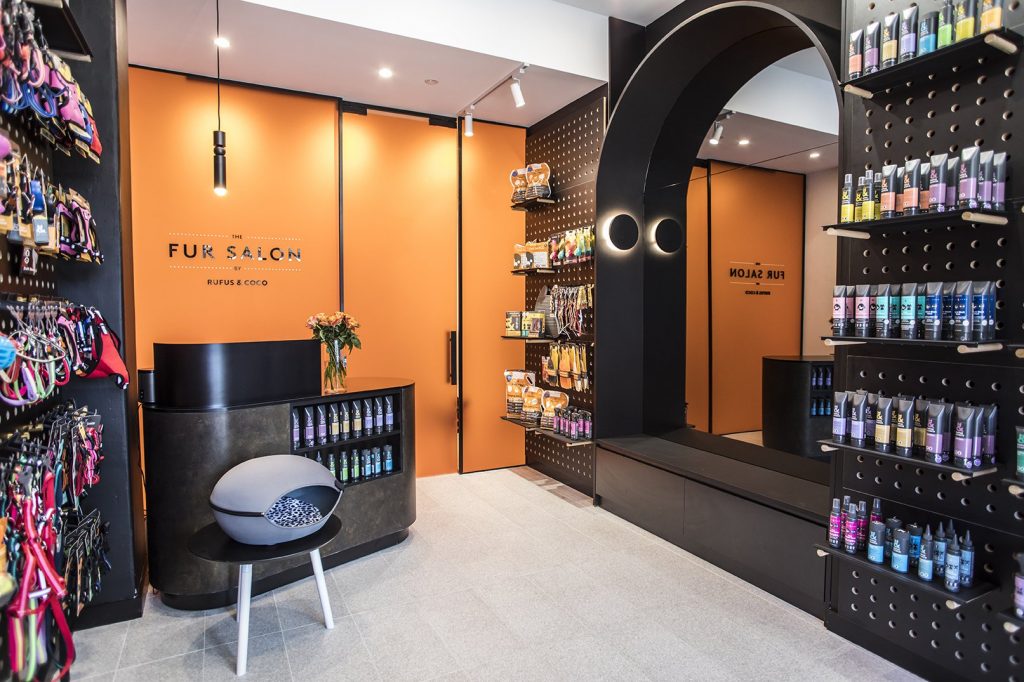 Best for

Personalized service

Address

525 Military Road, Mosman, NSW 2088

Hours

Mon-Sat 09:00-17:00

Phone

Website
The Fur Salon is a leading dog and cat salon affiliated with Rufus & Coco, Australia's leading pet care brand. Pet grooming experts who were handpicked for the job offer efficient and dedicated service. Further, the facility uses Rufus & Coco products that are PH balanced and sulfate-free. Also, it specializes in unique services. For example, ultrasonic teeth cleaning, facials, and therapeutic mud baths are on offer.
HIGHLIGHTS
The specially tailored service meets the individual needs of your pet.
The salon guarantees personalized service since it only accepts bookings for one pet at a time.
Pick-up and drop-off services are available.
Groomers provide breed-specific cuts
SERVICES
Dogs
Wash and blowdry
Wash, blow-dry, and tidy
Ear clean, hygiene trim, pawdicure
Deep conditioning
Clip or breed-specific cut
Cats
Brush, wash, nail trim
Wash, dry, nail trim
Brazilian
Clip belly, bum, and hygiene
Bath, blow-dry, de-shed, nail clip, full clip
PRICES
| | | | | |
| --- | --- | --- | --- | --- |
| Services | Short hair cat | Long hair cat | Dog under 15 Kg | Dog over 35 Kg |
| Wash and blow-dry | | | From $50 | From $95 |
| Wash and blow-dry and tidy | | | From $75 | From $110 |
| Full groom | | | From $100 | From $145 |
| Brush, wash, nail trim | From $20 | From $25 | | |
| Wash, dry, nail trim | From $85 | From $95 | | |
| Brazilian | From $65 | From $75 | | |
| The Great Catsby | From $175 | From $185 | | |