Moving can be a real nightmare, and sometimes you might feel hindered by the unimaginably massive scope of this endeavor. From packing all of your stuff to ensuring that everything is secure, there is a lot to do. Thankfully, professional removalists can make this Herculean task very manageable.
A professional removalist is dedicated to making a move more comfortable, but their work is in no way easy though. There are very few of them who do a remarkable and decent job. Add to that budget constraints. The task of choosing an excellent professional removalist can seem more challenging than the actual task!
But we've done the research for you. If you're looking for a professional removalist to help you in and around Sydney, then here is a list of the 5 top professional removalists in town [2021 review].
1. Zoom Removals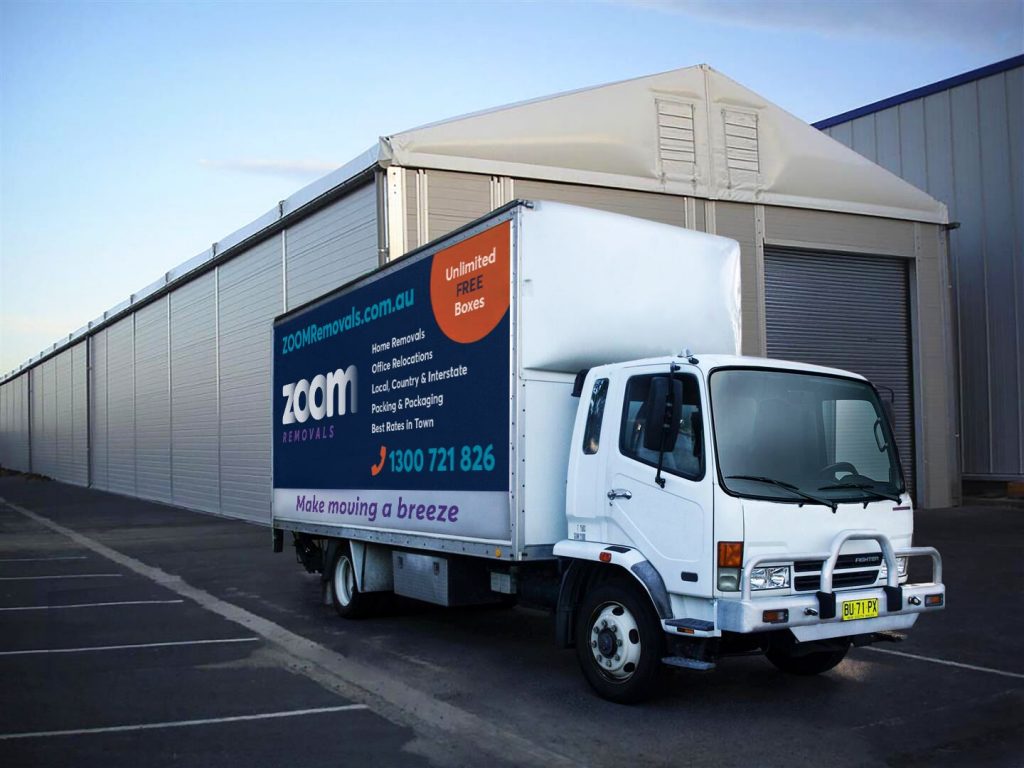 Address

Suite 3/423 King George's Road, Beverly Hills NSW 2209

Hours

Mon to Fri: 08:00am to 06:00pm
Saturday: 08:00am to 04:00pm

Phone

Website
Highlights
Highly rated with affordable pricing
Borrow unlimited moving boxes for free
Super punctual
Services on offer
Professional Pre-Packing
Storage
End-of-lease cleaning
Complete range of packing services
If you've ever used a professional removalist service in Sydney before, then chances are that you've heard about Zoom Removals. They're one of the highest-rated names in the removal business. They have several positive reviews and a 4.7-star rating on Google to their name.
Despite being a highly raved about service, their prices are highly affordable, and they take extra care of all of your stuff. There is little scope for errors and complaints when they're involved with no compromise on quality. You can always head to their website for a rough estimate of the total cost. They offer a removal cost calculator, which is super handy!
2. Metro Removals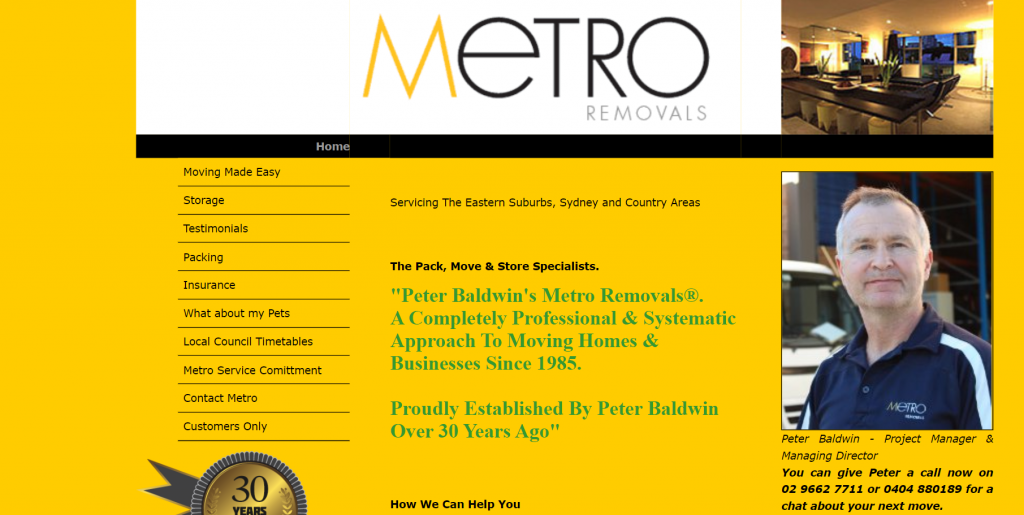 Address

31-33 Raymond AVE, Matraville NSW 2036

Hours

Mon to Sun: 12:00pm to 12:00am

Phone

Website
Highlights
A systematic approach to ensure an efficient move
Modern state-of-the-art storage facility
An excellent choice for Sydney's Eastern Suburbs
Services on offer
Complete pre-pack and unpack
Full Professional Pack
A storage facility with high-security and CCTV monitoring
Modular storage for TVs or paintings
Transport of high-value possessions
Full removal services
Are you someone who hates to be disorganized and want your move to be systematic and well-thought-out? Metro Removals shares the same sentiment, and that's why they're one of the most systematic professional removalists out there!
With their expert local knowledge and reputation in the moving business, they do everything they can to ensure that your possessions reach you safely and in perfect condition. They take their storage very seriously as well. Their Metro Removals Storage provides a modern facility where you can store even your most valuable collectibles like paintings or family heirlooms.
With plenty of excellent reviews, it is hardly any surprise to see them on this list. Their blog is also a gem in itself, with plenty of tips to help you with the move.
3. Men That Move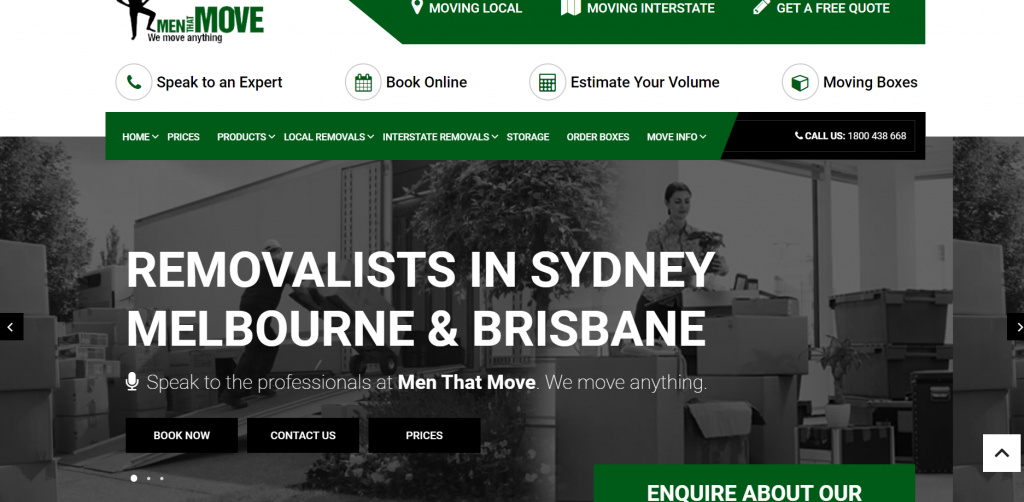 Address

47 Smith Street, Marrickville, NSW 2204

Hours

Mon to Sun: 12:00pm to 12:00am

Phone

Website
Highlights
Free rental eco-friendly boxes delivered to your door
No hidden costs
Fully insured movers
Services on offer
Complete pack and unpack
Storage
Interstate moves
Removalists for packaging
With a name as impressive as that and sticking true to it, Men That Move know precisely what they need to do. And they do it amazingly well too. With a 4.8 star rating on Google, they boldly claim on their website that they move anything, and their claims don't come without precedent.
Their packaging is praised for being one of the most secure, and the way they take care of your stuff is just commendable. Their customers also praise them for being very useful and quick. They are careful and efficient, and reliable; one might even say that won't let you take any tension regarding the moving process.
4. JB Removals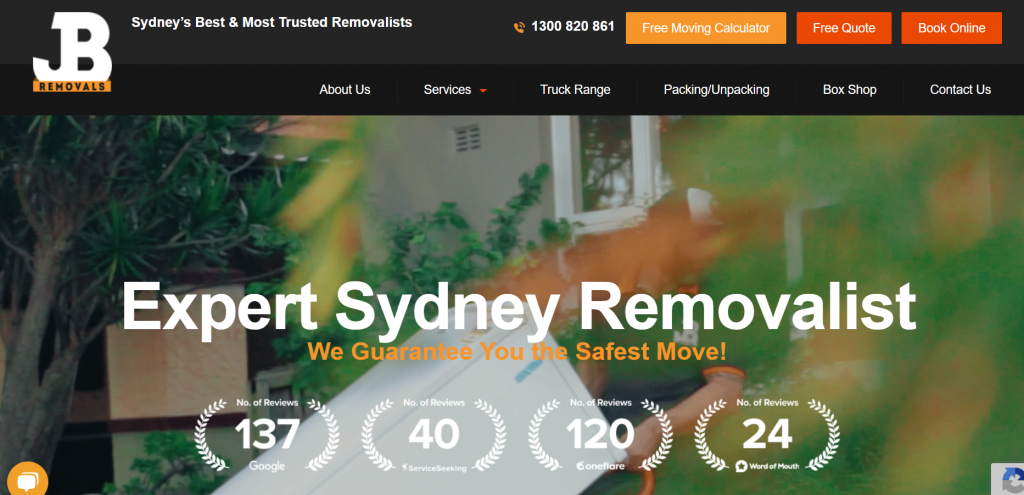 Address

93-99 S Creek Rd, Dee Why NSW 2099

Hours

Mon to Sun: Open 24x7

Phone

Website
Highlights
Use of the most advanced technology
Free quotations available
One of the fastest movers available
Services on offer
Carpet cleansing
End of lease cleaning
Furniture removalist
House packing
JB Removals has a whopping 4.8-star rating on Google, and if we look at their reviews, we have to say that we're impressed. Offering the perfect blend of versatility and affordable pricing, they offer you services tailored to your specific needs and charge you accordingly.
Their professional workers are incredibly punctual, and your schedule is never compromised when they are involved. They are a relatively well-known name in the business, and their reputation keeps growing. So if you need a fast and reliable removalist service, they come highly recommended.
They also use the latest technology to help you with the shift, and you'll find yourself recommending them to your friends and family as well.
5. Interstate Removalists Sydney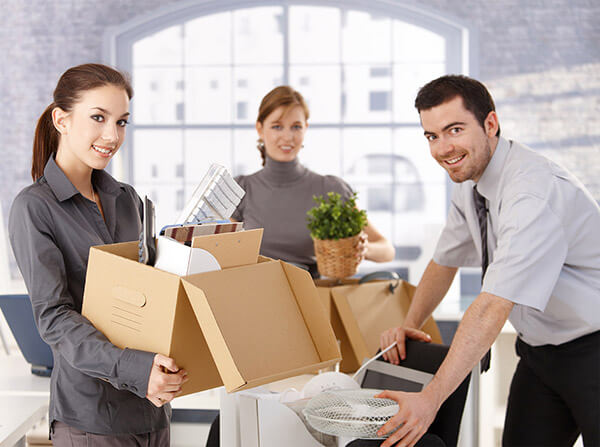 Address

Westmead NSW 214

Hours

Mon to Sun: 12:00pm to 12:00am

Phone

Website
Highlights
Fair-pricing system with no hidden charges
Customise services to meet your requirements
Ideal for Interstate moves
Services on offer
Home removal
Office relocation
Interstate moves
Automobile relocation
Redecoration
Full removal services
Whether it's a home removal or an office relocation, you can always count on Interstate Removalists to do a good job. Be it Sydney to Perth or Sydney to the Gold coast or wherever you need to move, they will help you do so with professional zeal and expertise rarely seen.
They are cautious with your stuff and leave minimal scope for anything getting lost. In fact, they turn the chaos of moving into a well-organized and well-planned operation. One of the things that we love about them is that they do not levy any charges for fuel, cancellations, furniture dismantling, and assembly. These small charges often pile up and end up making your wallet much lighter!
So if you're looking for a professional removalist that ensures your peace of mind, then Interstate Professional Removalists Sydney is a great choice.
Final Thoughts
That brings us to the end of our list of the 5 best professional removalists in Sydney. We've listed the best ones but also highly recommend going through one of them personally. After all, no one understands your specific requirements and budget perfectly except you.
Happy moving!